Sponsor
2019 11th International Conference on Bioinformatics and Biomedical Technology (ICBBT 2019) is the premier forum for the presentation of new advances and research results in the fields of theoretical, experimental, and applied Bioinformatics and Biomedical Technology. The conference will bring together leading researchers, engineers and scientists in the domain of interest from around the world.
Sponsored by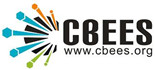 Hong Kong Chemical, Biological & Environmental Engineering Society (HKCBEES)

Biology and Bioinformatics Society (BBS)
Sponsor Recruiting
ICBBT conference group is recruiting sponsor orgnizations or companies. If you are interested in sponsoring the organization of ICBBT, please contact the conference email box: icbbt@cbees.org. ICBBT offers you various opportunities to present your organization or company and to get in touch with the speakers and participants. Logo exhibition on the official website and onsite exhibition table can be provided. Any inquiries, please feel free to contact us!


Important Dates
Paper Submission Deadline:
25 March 2018
Paper Acceptance Notification:
10 April, 2018
Camera-ready Paper Submission:
20 April, 2018
Conference Date: 16-17 May 2018
ACADEMIC VISIT: 18 May 2018

Indexed By



Supported By